The other day, I was asked this question:
Do you have suggestions for an at home bible study that maybe we can purchase at Barnes & Noble or at Christian book stores?
Before I answer this, let me just say that everybody is different. Some really like the idea of an at home Bible study – while others maybe don't (this would be the "just give me a Bible and I'm good type"). The main problem with "just the Bible" is that inevitably, you're going to get questions… questions aren't bad – but most of us don't have seminary type degrees and feel, well, ignorant to most things in the Bible. Don't feel bad, even Peter (who helped write the Bible) said that there were difficult things to understand in the Bible! See for yourself.
Here are some of my suggestions:
1. Get a good Bible. My suggestion is an ESV Study Bible.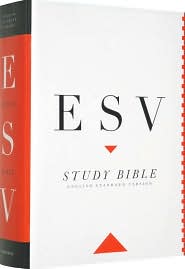 This Bible will help you answer some of your questions that you might have on any given time. It also contains a brief overview of major doctrines, has a reading plan, and the difference between Christianity and other cults and world religions. It's one of the very best Bibles on the market.
2. Find a good devotional to take the kidos through. I suggest a couple below.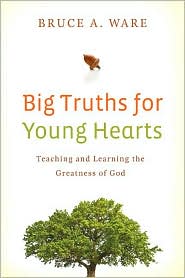 Big Truths for Young Hearts, by Bruce Ware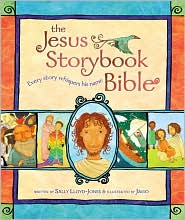 The Jesus Storybook Bible: Every Story Whispers His Name, by Sally Lloyd-Jones
(this is actually a Bible, but it's helpful when relating a story from the Bible to the children)
3. Find a good devotional for you and your spouse.
Beatitudes, by John Stott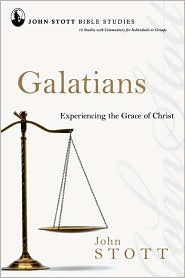 Galatians, by John Stott
The key is that you both find a way to openly discuss what you're reading in the Bible together. The two Stott books will help you as a family to do so. The key is that you do it! 😉 I hope this helps!! Let me know if you've got further questions!
grace.